We design, manufacture, supply, and service equipment and technological lines to produce all types of coatings. Our company was created by the founders of PPUiH Teja and Teja Engineering and, based on more than 20 years of experience, supplies the market with proven technical solutions in the form of mixers, dissolvers, presses, vessels, stationary dissolvers, and complete solutions for the production of paints, varnishes, renders, sheeting, pigments, and other types of coatings.
We have been supplying the market with proven and innovative technical solutions for over 20 years.
We design, manufacture, supply, and service, guaranteeing comprehensive care, and support.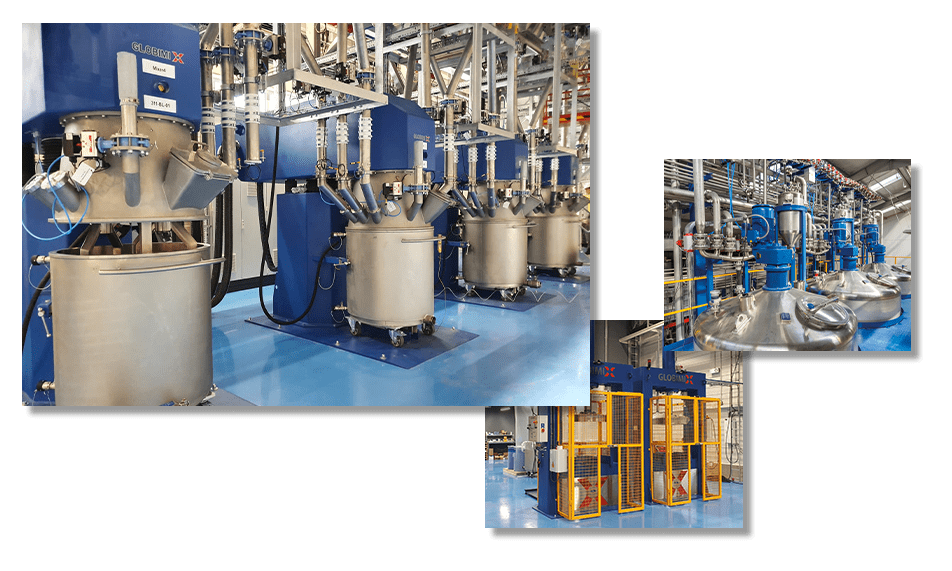 // OUR OFFER
Our offer includes the following products
Dissolvers are equipped with classic easy-to-use control panels with buttons and two digital displays. They also have a classic design that allows for operation in the lower position of the device.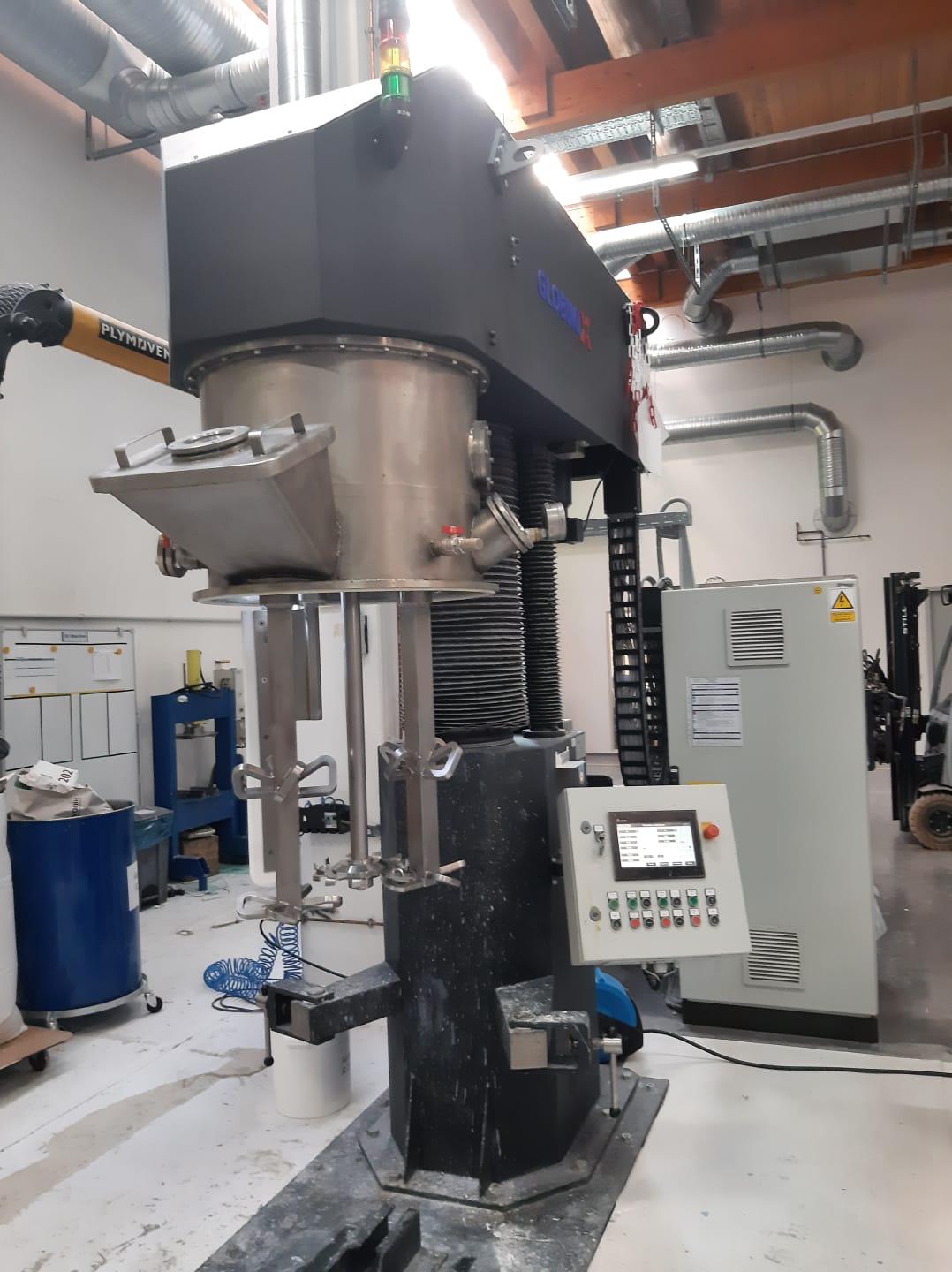 Laboratory, vessel, planetary or stationary dissolvers. Equipped with advanced, and easy-to-use control systems. Depending on their intended use, they can be equipped with optional mixing tools.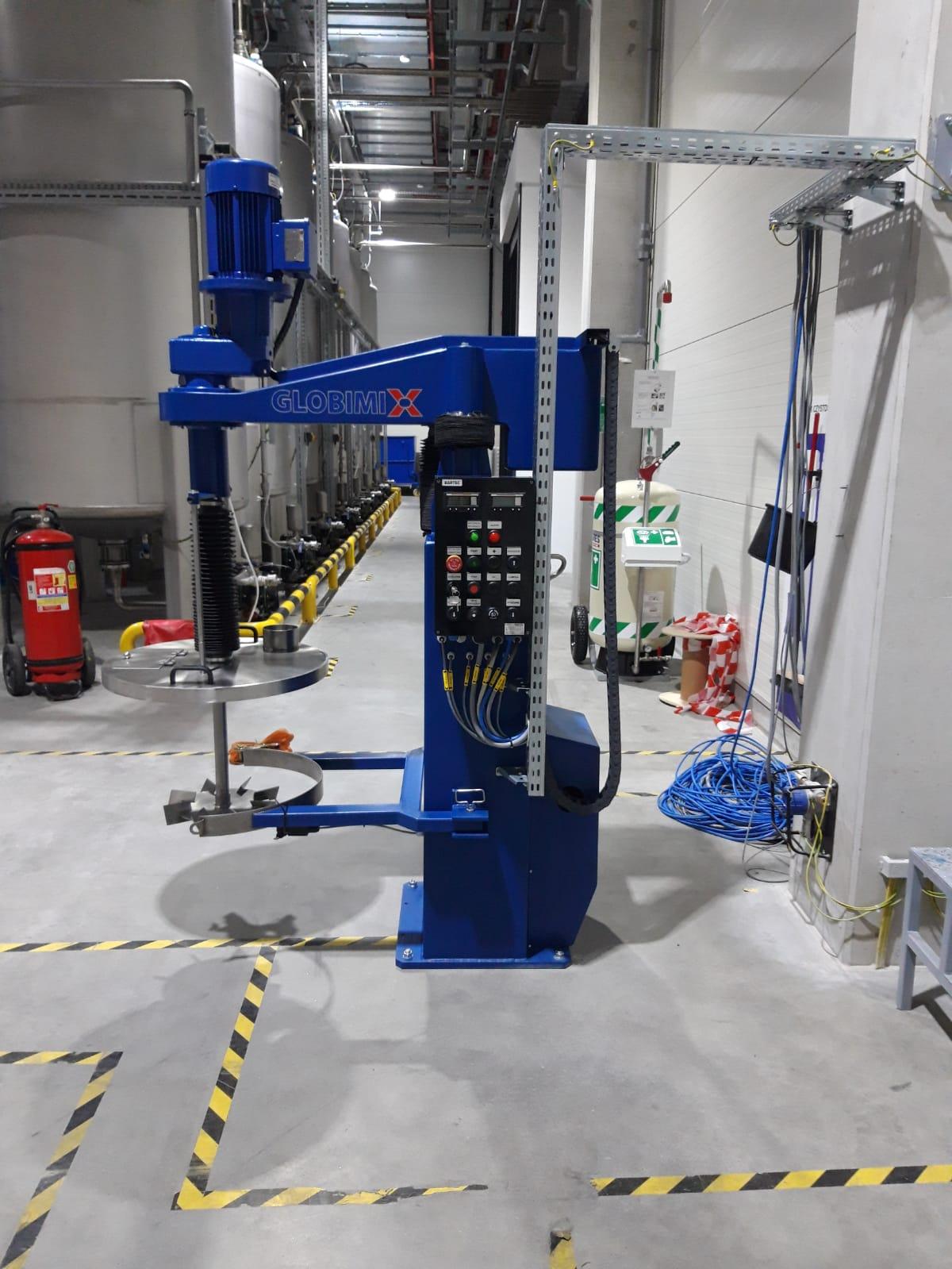 Vessel and IBC, planetary or stationary mixers. Depending on the version, they are available from 1,000 to 12,000 liters with capacities from 7.5 to 250 kW.
GlobimiX® mills allow the grinding of particles with micronization above 25µm to a level of about 5µm or less. In addition to the mills themselves, globimiX® provides a wide selection and adjustment of peripheral devices.
Reactors are used in many formulations and production technologies as the main elements of chemical products manufacturing. They involve chemical reactions which must be carried out and controlled in a well-defined way in the production process.
We produce three types of presses for extruding dense and high-viscosity masses - two types of stationary presses and one mobile press.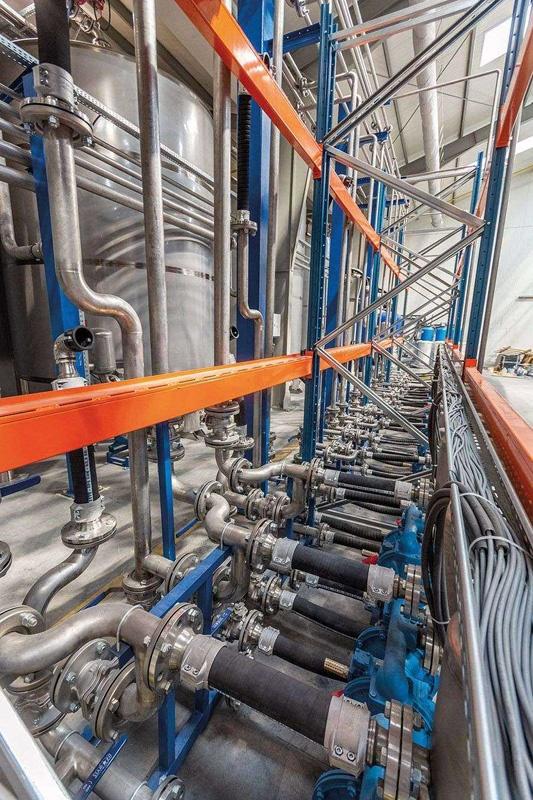 globimiX® designs, manufactures, and assembles complete technological lines from individual production cells. Depending on the client's needs, these lines can have different degrees of automation and operate in different modes.
For our dissolvers and mixers, we also supply peripheral devices to facilitate the operation of our equipment, i.e. strain gauge scales, BIG-BAG stations, automatic valves, vacuum pumps, diaphragm pumps, and more.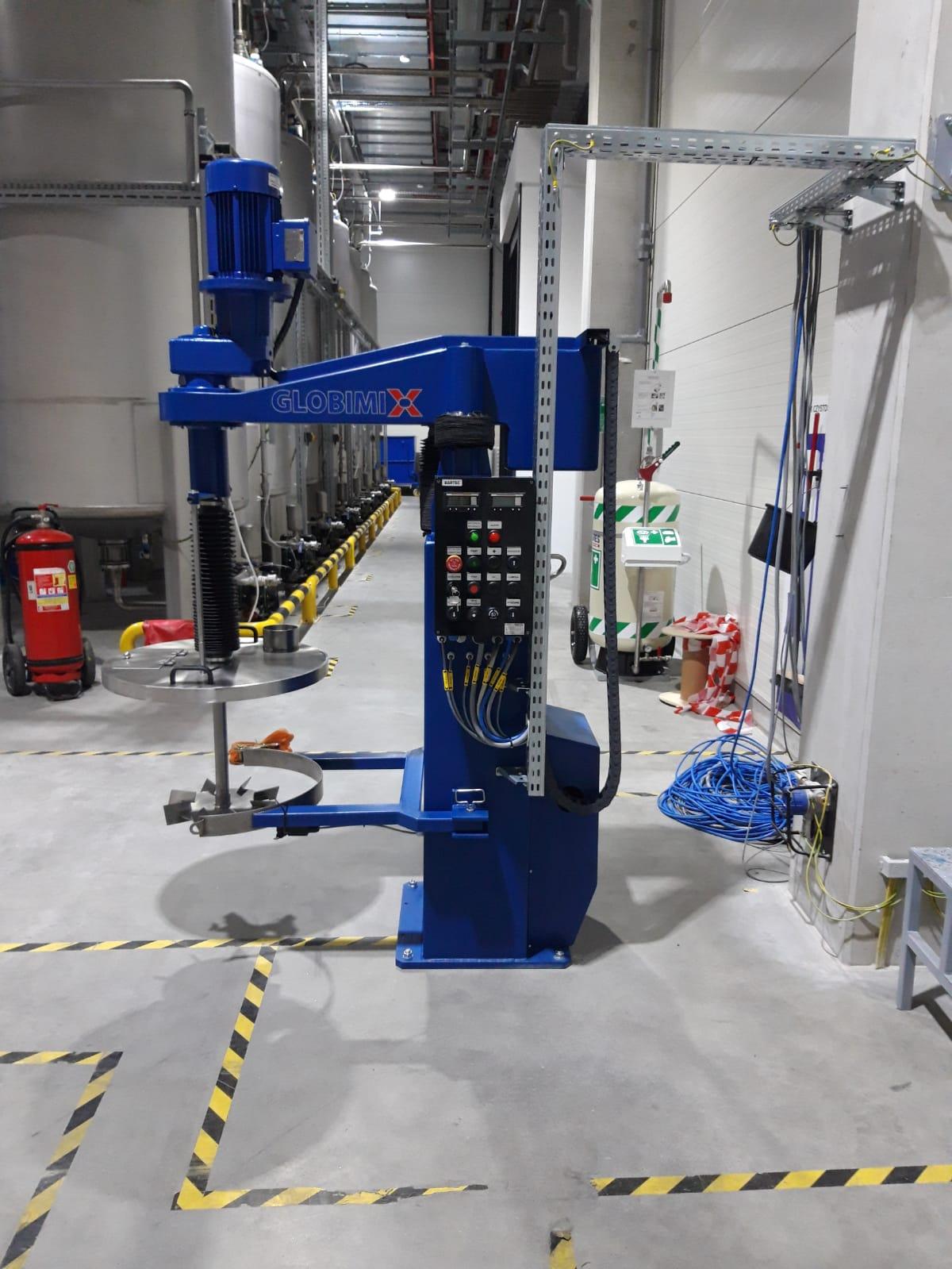 We can make our globimiX® mixers, as well as TEJA® and globimiX® dissolvers for operation in explosion hazardous areas under the ATEX or GOST-R EX directive. Our equipment is certified by domestic or foreign certification bodies following customers' requirements.
Here are some examples of our projects. The following works confirm the high quality of services offered by our company.
// Our clients
We deliver our products
to 25 countries in the world